Ihre Ansprechpartner für Fragen im Vorbeugenden Brandschutz: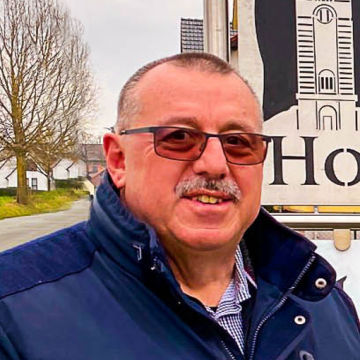 Johannes Hellmuth
Brandinspektor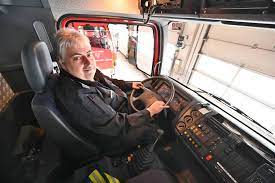 Markus Müller
Stadtbrandinspektor
Die Aufgabe des Vorbeugende Brandschutz (VB) ist die Unterstützung bei der Erreichung der Ziele der Bauordnung NRW. Hierbei handelt es sich um:
– die Vermeidung der Entstehung eines Brandes
– die Ausbreitung von einem Feuer und Rauch vorzubeugen
– bei einem Brand die Rettung von Menschen und Tieren
– Durchführbarkeit von wirksamen Löscharbeiten
– Bewertung einer ausreichenden Löschwasserversorgung
The Fresno Police Department is committed to keeping our community safe. Our officers are highly trained and dedicated to providing professional law enforcement services to our residents. We offer a variety of services, including neighborhood watch programs, community outreach, and crime prevention tips. You can also report non-emergency incidents online through our website.
The Fresno City Fire Department provides fire protection and emergency medical services to our community. Our firefighters are highly skilled and dedicated to keeping our residents safe. We offer a range of services, including fire prevention education, emergency medical services, and hazardous materials response.
The Public Works Department is responsible for maintaining the city's infrastructure, including streets, sidewalks, and storm drains. We also provide solid waste and recycling services to our residents. You can find information on street closures, construction projects, and more on our website.
The Community Development Department is responsible for planning and zoning, building permits, and code enforcement. We work to ensure that new development meets the needs of our community and is in compliance with all applicable regulations. We also provide resources and guidance to help residents and businesses with their building projects.
The Parks and Recreation Department is responsible for maintaining the city's parks and recreational facilities. We offer a wide range of programs and activities for all ages, including sports leagues, fitness classes, and community events. You can find information on our parks, facilities, and programs on our website.
The Arroyo Grande Library is a vital resource for our community. We offer a wide range of books, magazines, and other materials, as well as public computers and other resources. We also offer a variety of programs and events for all ages, including storytimes, book clubs, and technology classes.
The Animal Services Department is responsible for enforcing the city's animal control regulations and providing care for lost or stray animals. We also offer pet adoption services and provide resources and education to help residents care for their pets.
The City of Arroyo Grande provides water and wastewater services to our residents and businesses. We are committed to providing safe and reliable services to our community. You can find information on water quality, rates, and billing on our website.